204 E House St, Alvin TX, 77511 | P: 281-519-7030 | F: 281-968-7230 | Mon-Fri: 9:15am-6pm | Sat: 9:15am-12pm | Sun: Closed | Closed Last Saturday of The Month
Now Administering COVID-19 Vaccines and Rapid Testing!
Sign Up For Our Newsletter
Stay up to speed with our latest promotions, special deals, and announcements by signing up for our free e-newsletter.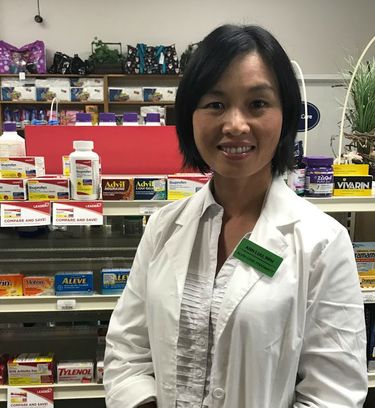 Meet Your Pharmacist
Ann Luu attended The University of Houston College of Pharmacy and graduated in 1996 and joined Randall's for 6 years as a pharmacist. She then joined CVS as a pharmacy manager for 10 years before deciding to pursue her dream of opening Alvin Care Pharmacy in 2013. Being a daughter, wife, mom of 3 boys, having gone through her mom's cancer treatment, her mother in law's alzheimers & stroke, she understands the important and sensitive role a pharmacist plays in caregiving. Her vision for Alvin Care Pharmacy is to provide the best care for her patients and caregivers; to have the pharmacy experience as easy and convenient as possible. We want our patients to get back to their healthy functional self quickly so they can do the things they enjoy with their love ones. Ann has been married to Tim for 21 years. Together, they have 3 active sons, and 2 barking girls (a Corgi and a Chihuaha). Ann enjoys meditation retreats, yoga, learning new drugs/treatments at conferences, and tubing the Guadalupe river.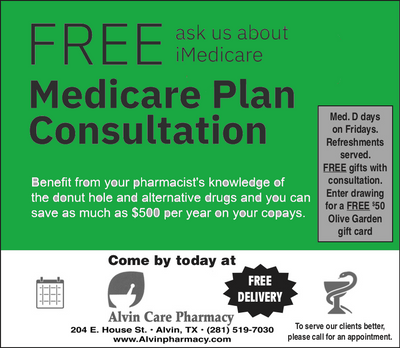 How can Alvin Care be of service
Alvin Care Pharmacy is dedicated to your health and convenience. We are a multi-service pharmacy with prescription medications, compounding for human and pets, immunizations, and we carry many DME items and OTC products . We provide free delivery in Alvin and also free shipping . We take most insurances and our prices are competitive; don't be surprise if our prices end up being lower than the big guys. We have discount plan for uninsured clients. Caregivers love our multi-dose dispill packaging. We also have a gifts, jewelry and greeting cards. Come by and experience the difference!
Testimonials
See what people have to say about Alvin Care Pharmacy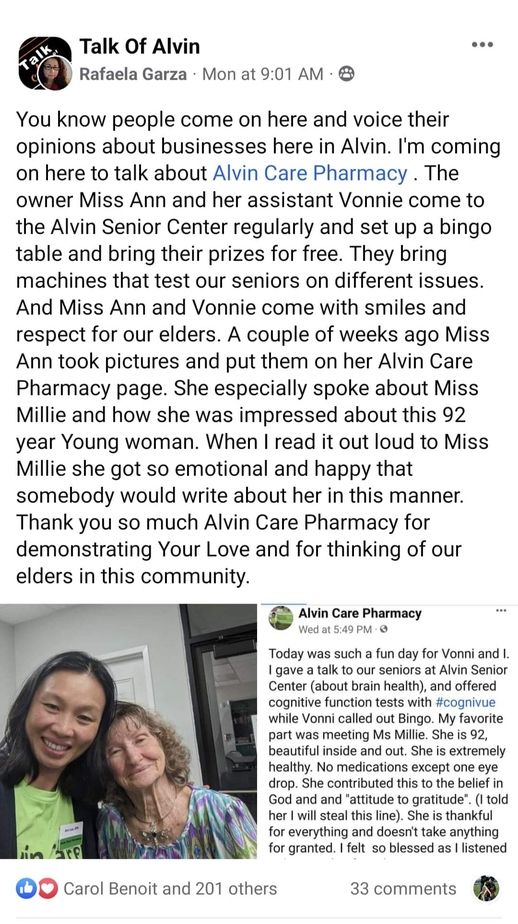 Reminders
Set reminders to take your medications.

Refill On-The-Go
Refill your medications 24/7 without logging in.

User Profiles
Safely store and manage your list of prescriptions.

Delivery Options
Request a refill and delivery with a single click.